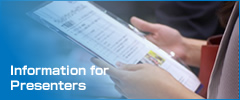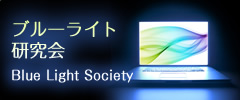 Conference Secretariat
8-5-40-513 Akasaka
Minato-ku, Tokyo 107-0052
JAPAN
+81-3-5775-2075
+81-3-5775-2076
Registration
Registration for 1st International Sympojium of Blue Light Society has reached its capacity so it is closed to additional attendees.
We appreciate the overwhelming response to 1st International Sympojium of Blue Light Society.
Thank your for your understanding.

Early-Registration
(By 1st Jun, 2013)
Standard Registration
(After 1st Jun, 2013)
Members of Blue Light Society

*1

¥ 20,000
¥ 25,000
Non-members
¥ 25,000
¥ 30,000
Students / Residents / Trainees
/ Eye Care Professionals

*2

¥ 10,000
¥15,000
Accompanying Person

*3

¥ 5,000
¥ 10,000
*1) To register for membership, please contact the following organization Blue Light Society ( - Japanese version only), Medical doctors and researchers can apply for members.
*2) You will be required to show ID / certificate upon registration at the event.
*3) People come from overseas with the attendees only.
Registration fee includes:
Participate in all sessions
Program & Abstract Book
Welcome reception (JUNE 6)
Registration fees for Accompanying person include:
Welcome Reception (JUNE 6)
Payment Method
Payment must be made in Japanese Yen, with a credit card. No other type of payment will be accepted. American Express, Visa, Master Card, Diners Club, and JCB are acceptable.
Cancellation Policy
No refund will be available.
Note
Please be informed that all rates in the website are indicated in Japanese yen.