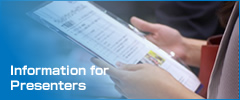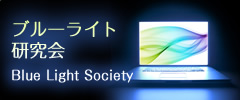 Conference Secretariat
8-5-40-513 Akasaka
Minato-ku, Tokyo 107-0052
JAPAN
+81-3-5775-2075
+81-3-5775-2076
Call for Abstracts
Abstract Submission
Abstract submission has been closed. Thank you for applying many abstracts.
Abstract Submission Guidelines
Abstracts must be written in English and are limited to 200 words.
Do not include charts or graphics.
Abstracts must be submitted by e-mail using the Abstract Submission Form.
Abstracts are reviewed and selected by the Conference organizers. Accepted abstracts are allocated to poster presentations.
Submitting author will be notified about status of abstract acceptance/non-acceptance by E-mail.
Poster presentation instructions
Please refer to the following when preparing your poster:
Poster dimensions should not exceed 90 x 200 cm (see below).
State the title, the authors and institutions at the top of your poster in easily readable bold letters.
Indicate the presenting author if different from the first author.
The text and the illustrations should be readable from a distance.
Other notes
Posters should be brought to the meeting and not mailed, as the conference organizers have no responsibility for loss or mishandling.
Presenting authors are responsible for set-up and removal of posters.
Audio-visual equipment may not be used.
Mounting pins will be available at the venue.
Poster presentation is free discussion without moderators.