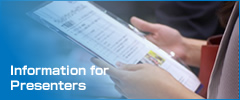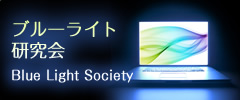 Conference Secretariat
8-5-40-513 Akasaka
Minato-ku, Tokyo 107-0052
JAPAN
+81-3-5775-2075
+81-3-5775-2076
General Information
Conference Language
All sessions will be conducted in English.
Simultaneous translation will be provided.
Passport and Visa
To visit Japan, you must have a valid passport. A visa is required for citizens of countries that do not have visa exempt agreements with Japan. Please contact the nearest Japanese Embassy or Consulate for visa requirements.
Insurance
The Organizing Committee can accept no responsibility for accidents or damage to the private property of participants. Please make your own arrangements for health insurance and any other necessary insurance.
Climate
In early June, the average high temperature is 25°C/77°F while the low is 18°C/64°F in Tokyo.
Local Time
Japan Standard time is 9 hours ahead of G.M.T.
Public Transportation
For general transport, taxis are plentiful but expensive. JR Railway provides easy access to and from Tokyo Station.
Currency
Currency in Japan is the Yen (¥ /JPY). Notes are available in denominations of 10,000, 5,000, 2,000 and 1,000 yen. Coins are minted in denominations of 500, 100, 50, 10, and 1 yen. Exchange at the airport is recommended for your convenience. Most foreign currencies and travelers' checks can be exchanged at authorized foreign exchange banks. However we highly recommend purchasing travelers' checks or cash in Yen, U.S. dollars or Euros before leaving your home countries. A passport may be required for currency exchange services.
Credit Card
American Express, Diners Club, Visa and MasterCard are widely accepted at hotels, department stores, shops and restaurants.
Electricity
Electric current is uniformly 100 volts, AC, throughout Japan, but with two different cycles: 50 in eastern Japan, Tokyo, and 60 in western Japan including Kyoto, Osaka and Nara. Leading hotels in major cities have two outlets of 100 and 230 volts but their sockets usually accept a two-prong wall outlet only.
Tipping
In Japan, tipping the hotel and restaurant staff is not necessary.
Shopping
Shops and other sales outlets in Japan are generally open on Saturdays, Sundays and national holidays as well as weekdays from 10:00 to 20:00. Department stores, however, are closed on one weekday, differing by store, and certain specialty shops may not open on Sundays and national holidays.
Mobile Telephone
Mobile telephone rental is recommended, as most foreign cellular phones are not compatible with Japan's network. Mobile phone rental shops are conveniently located at Narita and other international airports. Please check with your mobile network provider prior to your departure.